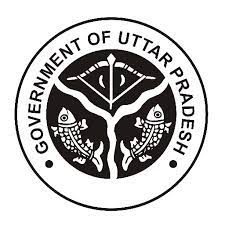 The Bureau of Statistics & Economic Research was established in 1931 to systematically collect, compile and make Data available to the government as per its requirements. It was reorganized by the State Govt., in 1938 and was kept under Directorate of Industries. Thereafter it was merged with Price Control Department, which was abolished in 1942 and two separate departments namely Economics & Statistics, which was kept under Economic Adviser of the State Govt., and Food & Civil Supplies were created. In 1947 a post of Economic Adviser and Director of Economics and Statistics was created with a full-fledged department in the civil secretariat. The Department of Economics and Statistics was changed to Directorate of Economics and Statistics in 1961. On November 5, 1971 The State Planning Institute was established with a view to help the State Planning Commission U.P. in formulation of the State Plan on scientific lines. The Directorate of Economics and Statistics was then made a part of it and since then it is known as Economics and Statistics Division, S.P.I., U.P.
Objectives
To regularly review the economic situation of the State and inform the State government along with the appropriate suggestions.
To collect, compile, analyse the data and publish the reports related to various socio-economic subjects for the Economic Planning of the State.
To provide requisite help in the planning process of the State.
To furnish data/information to various Central & State Government departments.
To co-ordinate and give it a logical & reasonable direction to the statistical works of various state government departments as per their requirements.
To provide help in collecting, verifying and monitoring various on going development schemes.
To formulate and monitor the progress of district plans.
Publication
In Statistical Diary, district-wise different statistics are presented for current year and previous two years, which are very useful to planners, administrator and researchers.
Contact Details
Office: Office of the Deputy Director (Economic and Statistics) Prayagraj division.
Website: www[dot]updes[dot]up[dot]nic[dot]in
Contact Details of Department Officials

| Officer | Email | Contact Number | Fax |
| --- | --- | --- | --- |
| Deputy Director (Economic and Statistics) Prayagraj Division | alldd[at]nic[dot]in | 0532-2641279 | 0532-2250448 |
| Economic and Statistics Officer, Prayagraj | allesd[at]nic[dot]in | 0532-2548201 | – |
| Economic and Statistics Officer, Pratapgarh | praesd[at]nic[dot]in | 05342-220895 | – |
| Economic and Statistics Officer, Fatehpur | fatesd[at]nic[dot]in | 05180-224204 | – |
| Economic and Statistics Officer, Kaushambi | kauesd[at]nic[dot]in | 05331-232567 | – |