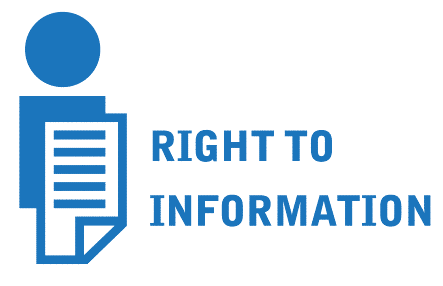 According to the provisions given in the Right to Information Act-2005 and the Right to Information Rules-2015, any person can request for information under section 6(1) of the Act by writing directly to the Public Information Officer or by applying through electronic means using Format-2.
Upon receipt of the request in the prescribed format, the Public Information Officer will ensure its disposal under the provisions of section 7 of the Act within thirty days. If the request for information is not disposed of by the Public Information Officer within the stipulated time or if the information seeker is dissatisfied by any decision of the Public Information Officer, then after the expiry of that period or within thirty days of the receipt of any such decision by the Public Information Officer, the first appeal can be filed under section 19(1) before the Appellate Authority using Form-13. The first appeal will be disposed of by the appellate authority within a maximum of 45 days.
Under Section-3 of the Act, the second appeal against the decision of the First Appellate Authority can also be filed before the Hon'ble State Information Commission within 90 days using Form-14.
Government Orders, Guidelines and prescribed formats issued by Right to Information Act-2005, Right to Information Rules-2015 and Administrative Reforms Section-2 can be downloaded from the Administrative Reforms Section-2 of UP Government website shasnadesh.up.gov.in and Hon'ble State Information commission website upsic.gov.in.
In addition to the above, a website http://rtionline.up.gov.in/RTIMIS has been developed by the state government to receive applications/first appeals under the Right to Information Act in the state of Uttar Pradesh. The citizens can also file application/first appeal using this website. The disposal of all such appeals will also be done within the stipulated time period.
The following are the important websites with respect to Right to Information that may be useful for citizens: