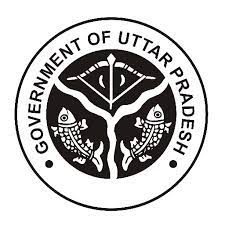 Stamp and Registration Department is an important department of the Government of Uttar Pradesh. This department mainly deals with the registration of documents of immovable property. Apart from this, at the option of the parties, other types of instruments are also registered. Apart from the registry of papers, this department protects the registered papers and makes the papers accessible to the general public.
The work of Stamp and Registration Department is mainly done under two Acts – Registration Act 1908 and Indian Stamp Act 1899 . According to the provisions of the Registration Act, the registration of the papers is done by the department. After the registry, the papers are preserved and as per the requirement, copies of the protected papers are made available to the court and the general public for evidence or other purposes.
This department also undertakes the work of collection of stamp duty payable on instruments under the Indian Stamp Act. Stamp duty is a major source of revenue for the Uttar Pradesh government.
Facilities provided by the department to the general public
Registration of papers submitted by the general public in the offices of the Deputy Registrar.
Indexing of registered papers in 2 Deputy Registrar's offices. In indexing, in the offices of the Deputy Registrar, the names of the parties to the instrument and the area wise lists of the related property are prepared and made available to the general public.
To make available the attested copy of 3 papers to the court and the general public.
Discharge certificate – paper – is a real estate between the public over the years regarding a transaction if it is registered has been made or were registered a mortgage deed of the property may be obtained from the respective certificates Sub Registrar office.
Hindu Marriage Registration – Under the provisions of the Hindu Marriage Act 1955, the work of registration of Hindu marriages is done by the Deputy Registrar Offices. At present, the process of online Hindu marriage registration has been established in the deputy registrar offices of the state.
certified copies of Agriculture Bmi sales letters or Danptron sub filing revenue office concerned Tehsil by Registrar offices – were made available for free to dismiss.
These are preserved when the wills of the public are submitted by the 7 district registrar offices.
If any executor is unable to go to the Deputy Registrar's office for the presentation of his paper or to accept the performance of the paper due to illness or old age etc., then in such a case, if an application is made by the office with proof in this regard, the letter will be sent to the place of residence of the executor. The process of submission and acceptance of performance is completed.
Contact