Common Service Centre (CSC 3.0)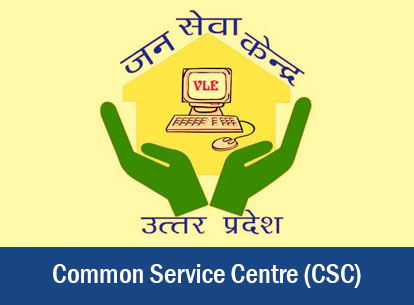 The vision of CSC 3.0 Scheme is to ensure delivery of G2C services near the doorstep of citizen in efficient & effective way. CSC 3.0 scheme is working on PPP model. Under CSC 3.0 Scheme, 02 District Service Providers (DSPs) have been working in each district from 16th Nov 2020. Each DSP has mandate to operate existing 80K CSCs & open new centers considering at least one CSC in urban area covering population of 10K & one CSC in each Gram Panchayat. CSC 3.0 scheme is providing direct & indirect employment to more than 4.5 lakhs unemployed & educated youths. 259 G2C services of 36 departments are available on e-District Portal. Till date, more than 21.50 Crores applications have been processed through e-District Portal. The CSCs are also providing B2C Services i.e. e-Recharge, e-Commerce, Banking, Insurance, Ticket Booking etc. for their financial viability.
Implementing Body – Centre For e-Governance, Department of IT & Electronics, GoUP
Beneficiary:
Unemployed and educated youth
Benefits:
This scheme provides employment.
How To Apply
Applicants may contact their District Service Provider (DSP) for getting a Common Service Centre (CSC).
The DSP list is available at http://upite.gov.in/ceg/StaticPages/DSP_List.aspx