Prayagraj Development Authority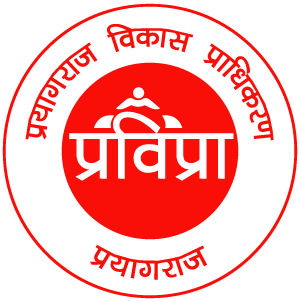 Prayagraj city is an ancient city situated at the confluence of the holy rivers Ganga, Yamuna and invisible Saraswati of Uttar Pradesh, whose population is increasing rapidly. There are many prominent offices in the city namely High Court, Accountant General, UP Revenue Council, Secondary Education Council, UP Public Service Commission etc. Being the main office, due to which the rapid increase in the pressure of population, and as a result the housing problem is getting complicated day by day. Prayagraj Development Authority was constituted by the Government under Section-4 of the Uttar Pradesh Town Planning and Development Act on 20 August 1974 by the Government's release dated 09-08-1974 to solve the complex housing problem arising out of the pressure of this growing population. Under Section-5 of the said Act, the government's release dated 0908.1974 has been declared as a development area up to 8 km outside the limits of the municipality. At present, 675 villages of Tehsil Chail Karchana, Phulpur and Soraon are included in the area under development.
Contact:
Office: Office of the Vice Chairman, Prayagraj Development Authority, Prayagraj.
Phone: 0532-2407289(O),0532-2424909(R)
Fax: 0532-2407833
Email: aldda[at]rediffmail[dot]com
Website: www[dot]pdaprayagraj[dot]in